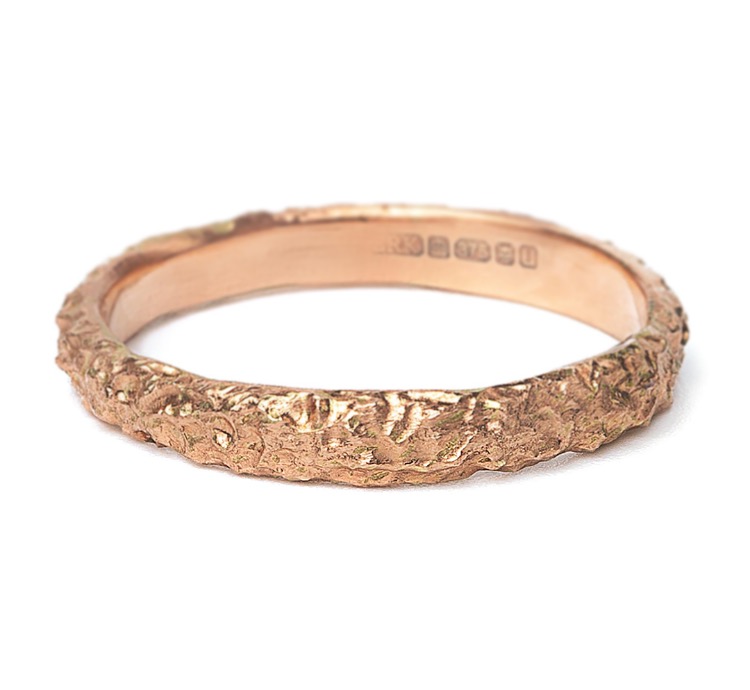 ROSE Gold Stacking Band
The Orgaya Band is a beautifully unique version of the plain band. The Orgaya texture is lively and eye-catching, and in band-form allows for an everyday piece of jewellery.
Handcarved in 9 carat rose gold, the orgaya band is hallmarked 375 and is made to measure and perfect for stacking!